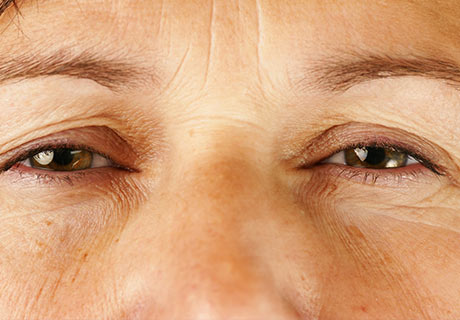 Blepharocalasia is a disease in which the inflammation affects the upper or lower eyelids (dark circles) in a premature form, generating an aspect of older, with excess skin, which can also be thinned.
The eyelids tend to become more flaccid over time, however there are cases in which the natural aging process is presented in advance, leading to aesthetical problems and sometimes blocking vision.
The causes of inflammation and thinning of the eyelid can be genetic, by smoking, excessive consumption of alcohol or lack of sun protection.
Procedure
It allows to eliminate the excess of skin and fat bags in upper and / or lower eyelids, thanks to a team of highly trained specialists.
Objective
The objective of eyelid surgery is to correct the aesthetic aspect of the eyelids, giving an image of greater youth and rest, as well as improvement of vision by obstruction of the visual field associated with excess skin.
Duration
The eyelid surgery procedure we perform in Cancun takes about 1 to 2 hours on average.
Type of surgery
Eyelid surgery is Ambulatory, i.e. it does not require hospitalization.
Anesthesia
The anesthesia commonly used to carry out this surgery is local anesthesia, in some cases some type of sedative is used.
Hospitalization
When we perform eyelid surgery, we do not require hospitalization since the procedure is ambulatory.
Inconveniences
The discomfort during eyelid surgery is minimal since we use local anesthesia.
Recovery
The time taken for recovery is approximately 4 weeks so that the patient is virtually without any discomfort.
Before

After
Anyone.
Anyone that has developed excess of skin and fat deposits in upper and lower eyelids.
Essential
Daily cleaning with solutions and special shampoo indicated by the specialist. Removal of stitches at the week following the surgery.
Highly Recommended
Dr. Victor Sámano and his team have ample experience and many success cases. This procedure is performed in average twice a week.
Your best option for eyelid surgery in Cancun
The testimonials of our patients speak for us, as well as the work that can be observed with the photographs before and after the blepharoplasty, do not hesitate, you deserve it!
[include id="9678″ title=""]
You may also be interested
[include id="9606″ title=""]