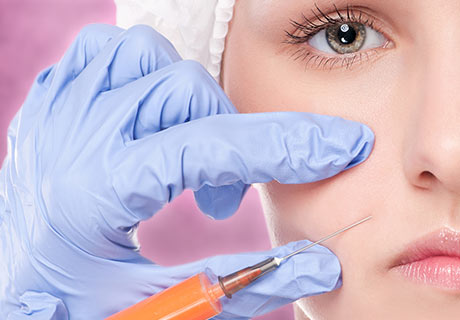 The cheekbones represent an important area of facial features; increased cheekbones can correct or improve the relationship between different facial structures of the rest of the face to achieve a harmonious result and refine the face.
Procedure
It corrects the aesthetic appearance of cheekbones with fat obtained from the patient itself or with implants.
Objective
The aim of the cheekbone surgery is to increase the volume and the projection of the cheekbones, thus improving the face.
Duration
The cheek augmentation procedure we perform in Cancun takes about 2 hours on average.
Type of surgery
The cheek augmentation surgery is ambulatory, ie it does not require hospitalization.
Anesthesia
The anesthesia used for this procedure may be local or general.
Hospitalization
When we perform cheek augmentation surgery, we do not require hospitalization since the procedure is ambulatory.
Inconveniences
The discomfort during cheek augmentation is minimal since we use anesthesia.
Recovery
The time taken for the recovery is approximately 2 weeks so that the patient is virtually without any discomfort.
Before

After
Any patient.
Any patient who wishes to tune the face by increasing the cheekbones.
It is essential.
Antibiotics and anti-inflammatories.
No removal of stitches is required.
There are no visible scars or wounds.
Final results after 4 weeks.
Highly recommended.
Dr. Víctor Sámano has extensive training in lipoinjection and the use of different types of facial implants.
Your best option for cheek augmentation in Cancun
The testimonies of our patients speak for us, as well as the work that can be observed with the photographs before and after the increase of the cheekbones. Do not hesitate, you deserve it!
[include id="9678″ title=""]
You may also be interested
[include id="9606″ title=""]