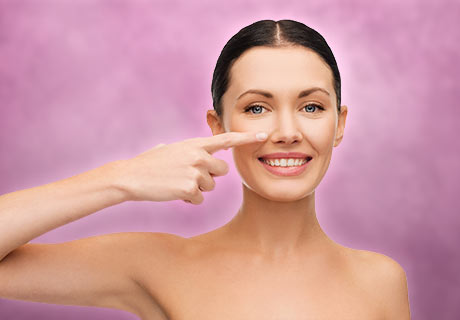 The nose, as the central part of the face, represents an area of high visibility, which can have significant emotional consequences if the person is not entirely happy with the shape of his nose.
The nose has different structures, formed by bone, cartilage and skin, which form a structure, which can be corrected with a combination of different rhinoplasty techniques, either to correct the shape of the back (hump), deviations, position of the Tip, thickness or even in reconstructive procedures after accidents or diseases that affect the shape and function of the nose.
Procedure
It allows changing the shape of the nose for both aesthetic and corrective purposes.
Objective
Reduces or increases the length of the nose, corrects the position and shape of the tip, reduces the width of the nasal wings (nostrils) and corrects respiratory problems.
Duration
The rhinoplasty procedure we do in Cancun lasts 2 hours on average.
Type of surgery
Rhinoplasty surgery is Ambulatory, ie, it does not require hospitalization.
Anesthesia
The anesthesia used in this type of surgery is general anesthesia.
Hospitalization
When we perform rhinoplasty surgery we do not require hospitalization since the procedure is outpatient.
Inconveniences
The discomfort during rhinoplasty is minimal since we use general anesthesia.
Recovery
The time taken for recovery is approximately 3 weeks so that the patient is virtually without any discomfort.
Before

After
Any patient.
Any patient that wants to correct the aesthetic aspect or that has functional issues of the nose.
It is fundamental
A nasal splint for two weeks.
Removal of stitches within 7 days.
Final results after 10 months.
Hidden scars in the lower and internal position of the nose.
Highly recommended
Dr. Víctor Sámano has a great amount of successful cases, being a procedure that he performs even twice a week.
Your best option for rhinoplasty in Cancun
The testimonies of our patients speak for us, as well as the work that can be observed with the before and after rhinoplasty photographs, do not hesitate, you deserve it!
[include id="9678″ title=""]
You may also be interested
[include id="9606″ title=""]