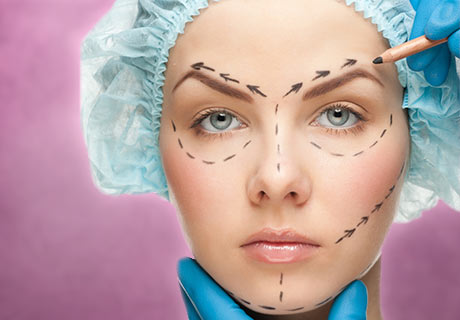 Ciliary ptosis is the alteration in the normal position of the eyebrows, where they are below the anatomical site.
When it occurs, it results in a sadder and tired look due to the excess skin on the eyelid.
The ciliary ptosis happens as over the years, gravity overcomes the structures of support of the eyebrows, which patients usually try to compensate by raising the eyebrows, generating an increase of the wrinkles in the forehead.
Procedure
Reposition the eyebrows to an aesthetically pleasing level by means of hidden incisions between the hair.
Objective
The main objective of the surgery performed to carry out the eyebrow lift is to reposition the eyebrows to an aesthetically pleasing level.
Duration
The surgery procedure for the eyebrow lift that we perform in Cancún is concluded approximately 1 to 2 hours on average.
Type of surgery
The surgery performed for the eyebrow lift is Ambulatory type, it does not require hospitalization.
Anesthesia
The advantage of this surgery is that the anesthesia used is local, it does not require general anesthesia.
Hospitalization
When we perform this type of surgery, we do not require hospitalization since the procedure is outpatient.
Inconveniences
The discomfort that the patient perceives while performing the surgery, are minimal since we use local anesthesia.
Recovery
The recovery time is approximately 3 weeks so that the patient is practically without any discomfort.
Anyone.
Any patient that presents an alteration to the normal positioning to the eyebrow.
Essential
It is essential daily cleaning with solutions and special shampoo indicated by the specialist. Removal of stitches the next week performed the operation.
Highly recommended
Dr. Victor Sámano and his team have ample experience and many success cases. This procedure is performed in average twice a week.
Your best option for raising eyebrows in Cancun
The testimonials of our patients speak for us, as well as the work that can be observed with the photographs of the before and after the raising of eyebrows, do not hesitate, you deserve it
[include id="9678″ title=""]
You may also be interested
[include id="9606″ title=""]