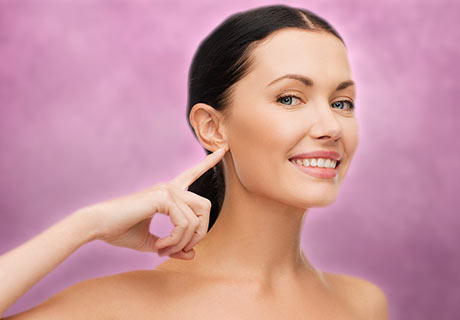 The prominent ears are the most frequent deformation of the auricular pavilion (5% of the population).
It is frequently associated with psychological issues and emotional disorders in both children and adults (6, 10), even causing an inferiority complex in the patient and its family environment.
Procedure
This surgical procedure allows improving the look of the ears.
Objective
It reduces the ears projection and corrects structural alterations to achieve an aesthetic looking.
Duration
The procedure of the ears surgery we perform in Cancun lasts 1 hour average.
Type of surgery
The ears surgery is Ambulatory, so, it does not need hospitalization.
Anesthesia
The advantage of this kind of surgery is that is local, so it does not require general anesthesia.
Hospitalization
When we perform this kind of surgery, we do not require hospitalization as the procedure is ambulatory.
Inconveniences
The inconveniences during the hair transplantation are minimal as we use local anesthesia.
Recovery
The time for the recovery is approximately of 2 weeks so the patient can rest without any inconvenience.
Before

After
Any patient.
Any patient with alterations in the shape or the form of one or both ears.
It is fundamental
Bandages during one week.
Removal of stitches within 7 days.
Hidden scars in the lower and internal position of the ears.
Highly recommended.
Dr. Victor Sámano, besides being a plastic surgeon, both aesthetic and reconstructive, is certified in auricular reconstruction.
Your best option for ear surgery in Cancun
The testimonials of our patients speak for us, as well as the work that can be observed with the photographs before and after this procedure, do not hesitate, you deserve it!
[include id="9678″ title=""]
You may also be interested
[include id="9606″ title=""]